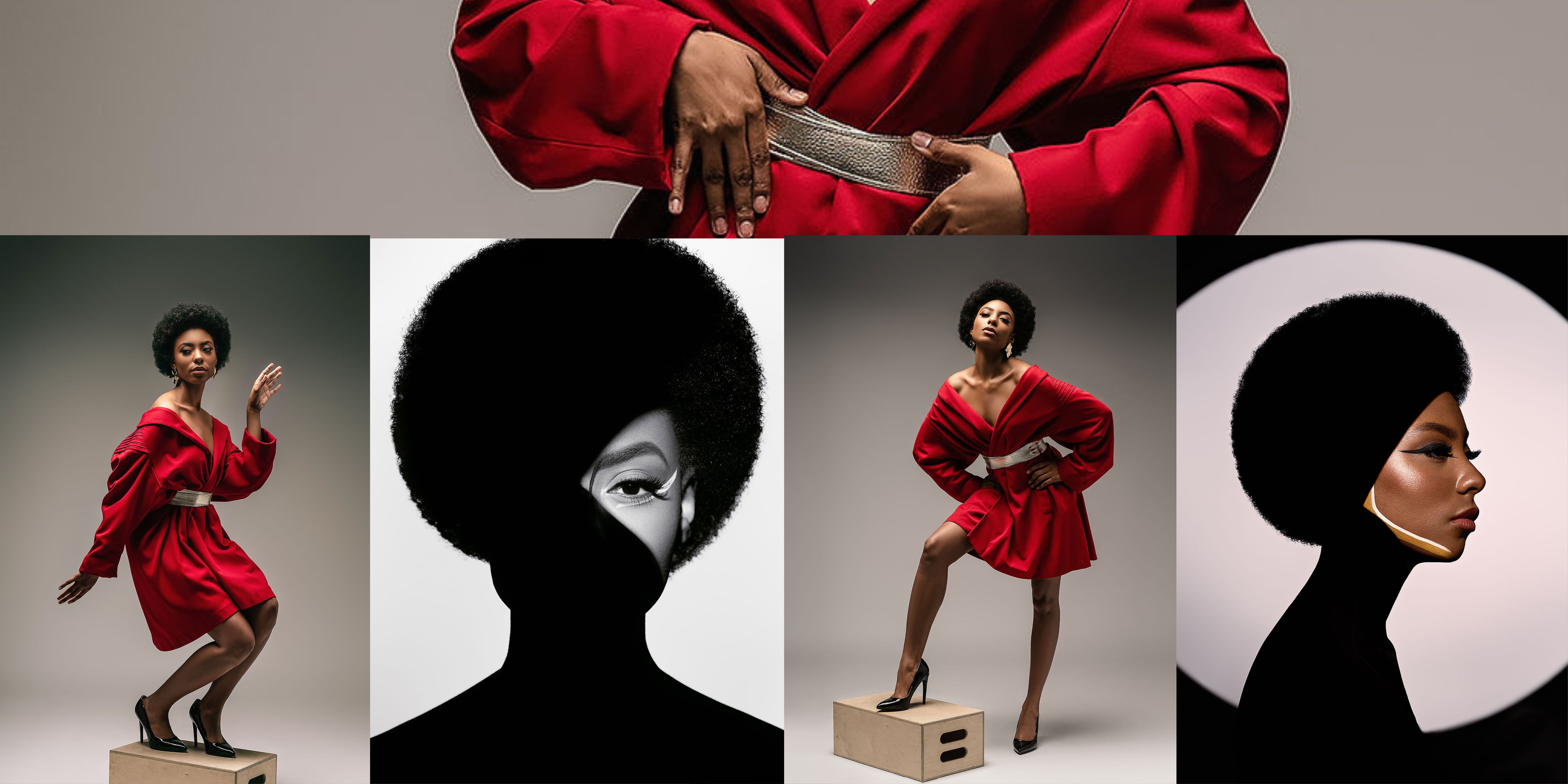 I am not sure why but this shoot is giving serious mod vibes! The shoot was all about the hair. Moody lighting, simple, bold makeup with clean lines. Pairing these elements with the t red dress gives a feel of playful seriousness. Which is totally mod!
Model: Layah
Hair: Isabelle
Clothing: Installation BK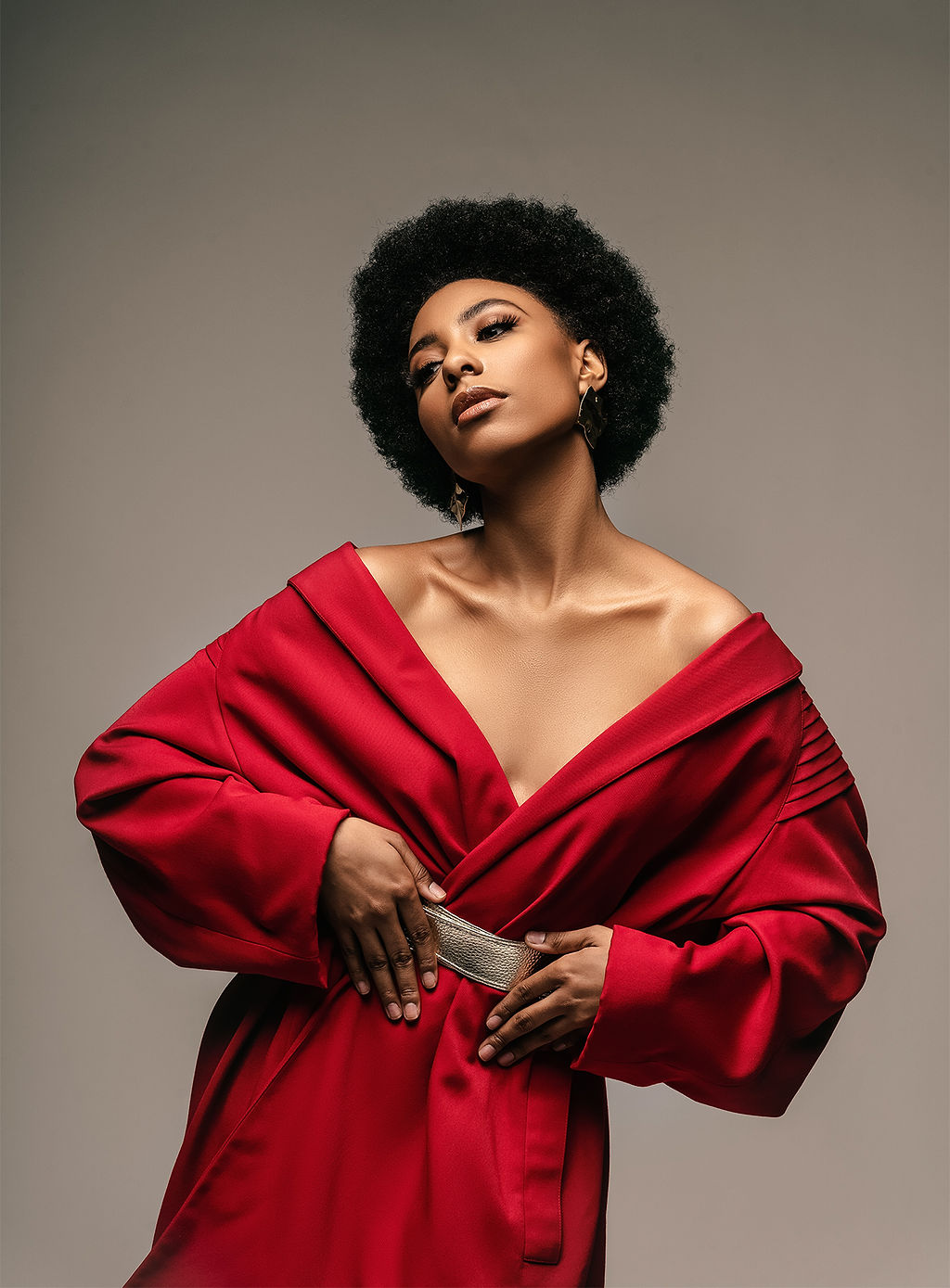 STYLE TIP :
I love an oversized fit for the volume it provides. However, you can give shape to an oversize or loose silhouette by using a belt, cord, or scarf to get that cinched-in look. This 'dress' is actually an oversized blazer that has been belted to give the look of a dress.